To Excel or not: How Exporters Can Manage Their Export Documentation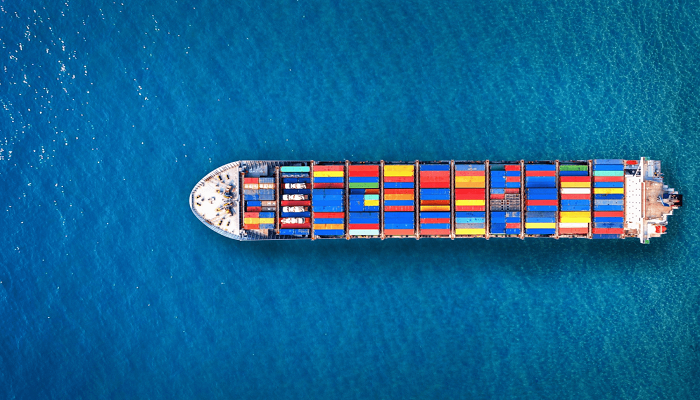 Exporters often face several operational difficulties in their business. Implementing Integrated Export Documentation Software can minimise these issues. 
Exporting industries like manufacturing, retail, agriculture, and trading extensively rely on on-time export shipments. Small mistakes in export documentation can create problems like shipment delays, and incorrect invoices can even cause legal issues.Managing export documentation in spreadsheets increases the risks of such mistakes. 
Exporters often do one of two things: 
Customize their existing ERP software to add export documentation capabilities

Finding a third-party software to manage export documentation
However, there is a third way: to find an integrated export documentation solution. Integrated Export Documentation Software is the most efficient and cost-effective solution that satisfies exporters' sales & export documentation needs. 
Customizing existing ERP Software: Is it worth the time?
A natural option that exporters may consider is to simply add missing export documentation functionality to their existing ERP software. This is a reasonable option. The obvious advantage of customizing existing ERP software is that there is no need to change the existing software.  However, the customization process can be expensive, time-consuming, and costly to maintain.
First of all, some ERP software providers may not even be able to handle such customization requests. 
For those that do, customizing ERP software is far from simple. Extensive customization can be costly, so a company may choose to implement a bare-bones version of the software they need. This means the software may not be very user-friendly. Further, the customization could be missing important features like data integration between the different modules. 
Further, vendors may promise one thing and deliver another – often with delays. 
There are also costs associated with customizations. Vendors may charge additional fees to maintain the customizations and it increases the chances of bugs which can decrease employee productivity. Finally, ad-hoc customizations are not future-proof. Customizations are not supported when new versions of the software are released.  
Exporters thus find themselves compromising on efficiency, reliability, and convenience by trying to force their existing ERP to manage their unique needs. 
Can Third-party vendors simplify Export Doc Processes and protect users' data?
Another option is to go with a third-party vendor which specializes in export documentation. Again, this is a reasonable choice. Specialized software is often fairly low-cost, can offer more detailed features due to their specialization and reduce the need for a complicated customization process. 
However, there are inherent drawbacks to using third-party software. First, and most important, there is not guarantee of the safety of clients'  information, and using multiple softwares increases clients' overall risk exposure. What's more, third-party software often doesn't integrate easily with existing ERP software. So, users still need to perform duplicate data-entry – failing to eliminate the risk of human error. 
A Third Way: Invest in Integration Export Documentation Software
A third solution is to find Export Documentation software that is fully integrated with existing ERP software to reduce manual documentation processes, time and effort. Export documentation is an integral part of your business, and it's important to find an ERP solution that has incorporated export documentation facilities directly into the software. 
At first glance, this may seem like a daunting task – it can involve migrating your entire operations to an entirely new environment. However, we find that this creates an opportunity to improve other processes at the same time – such as automating your basic financial accounting practices. What's more, this upfront invest can provide an incredibly promising return as your operations are made more efficient, saving resources across your organisation.  
And there's plenty of benefits. Truly integrated software does what it's supposed to do: save you time and reduce human error. The export documentation is futureproofed because export documentation is an integral part of the ERP software and will be maintained and improved on by the software developers. 
Most importantly, you get access to accurate and thorough data with up-to-date reports and dashboards, automatically. Decision-makers in your company can now use data to drive strategic plans. 
Simplify your Exports with Export Doc Guru. 
Export Doc Guru is a comprehensive integrated export documentation software, to meet all sales and exports needs. Generate all documentation using customizable templates, with smart autofill that eliminates data re-entry. Export Doc Guru seamlessly works with FACT ERP.NG to eliminate the need to rely on third-party software. It captures data at every stage of the sales cycle so you can generate a detailed P&L breakdowns and MIS reports, and see your performance real-time through powerful dashboards.
Learn more about Export Doc Guru here