How an End-to-end Integrated ERP System removes the need for third party software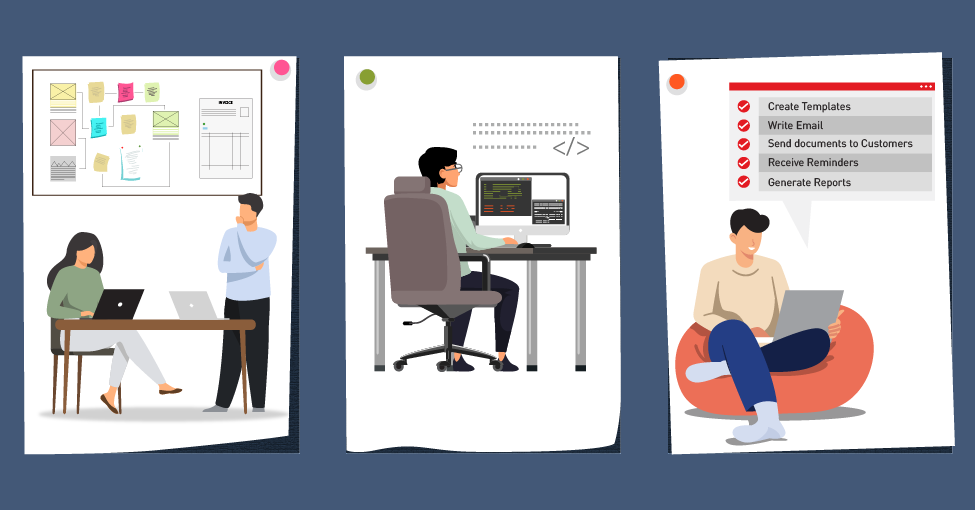 Enterprise Resource Planning (ERP) systems are designed to integrate various business functions and processes into a single, centralized platform. However, many organizations also use other software applications to manage specific functions such as Customer Relationship Management (CRM), Human Resources (HR), Supply Chain Management (SCM), and more.
Integrating these applications with the ERP system can provide even more significant benefits, such as improved data accuracy and increased efficiency. In this blog, we'll discuss how FACT is a unified software with all these integrated services to provide the best results without any third-party integration.
FACT ERP.NG is a next-generation ERP system that offers a range of functionalities to streamline business processes, enhance productivity, and improve decision-making capabilities. It is designed to integrate with other software applications seamlessly, using a range of integration strategies. FACT uses API to help organizations integrate their ERP system with different Banks and Software to give their clients the perfect end-to-end solution for their business needs.
FACT provides a range of APIs that can be used to integrate the ERP system with other software applications. These APIs allow data to be extracted from other applications and imported into the ERP system. The APIs can also be used to synchronize data between systems.
Integrated WhatsApp Services : We are fully integrated with WhatsApp. You can make your own WhatsApp templates to send Proforma Invoice, Quotations, Credit & Debit Notes, etc to your customers and vendors. We have also made it possible to approve documents directly from your phone on WhatsApp. You no longer need to sit in front of your laptop or computer, open the required documents and Approve them. You can view, approve, decline, or keep it pending on the go from your mobile at all times!
Integrated Emailing Services : With FACT you can reach your Customers, Vendors and even Employees directly from the system via email. We have integrated with an emailing software which allows you to send reminders, ask for approval and send required documents straight to them in a single click!
Integrated Banking Services : Now you can make payments directly from your bank of choice from within the software. If your bank is open to API and integrated ERP services we will make that happen! All transactions can now be made without any external bank sites. Save time and cut down on clerical errors.
Integrated CRM : When dealing with clients, managing their data in a different software is cumbersome. Working on two different applications can give rise to mistakes and maintaining records become difficult. With FACT CRM maintain all record in the system itself. Their contacts, tickets, company information, all can be stored in a single place. It is fully merged with company financials and you can view client related payments in a single click!
Integrated Payroll : You no longer need to use a Payroll Software. When you purchase FACT ERP.NG the full package comes with an integrated Payroll System. Track and record all employee details, calculate theirs casual, paid, sick and maternity leaves, maintain holiday calendars and employees even have their own Employee Portal to check and apply for leaves.
Integrated GST and TDS : Maintaining and reconciling your taxes manually will only lead you into a disaster. FACT has a complete integration with India's GST Portal. You just have to upload the file from within the software and your reconciliation is done in seconds with zero probability of errors because the whole process is completely automated!
In conclusion, integrated ERP systems can provide significant benefits to organizations, such as increased efficiency, data transparency, keeping accurate data and streamlined processes.