A Configuration-Only Model for ERP
Tag:
Compliance Monitor Guru, Family Wealth Guru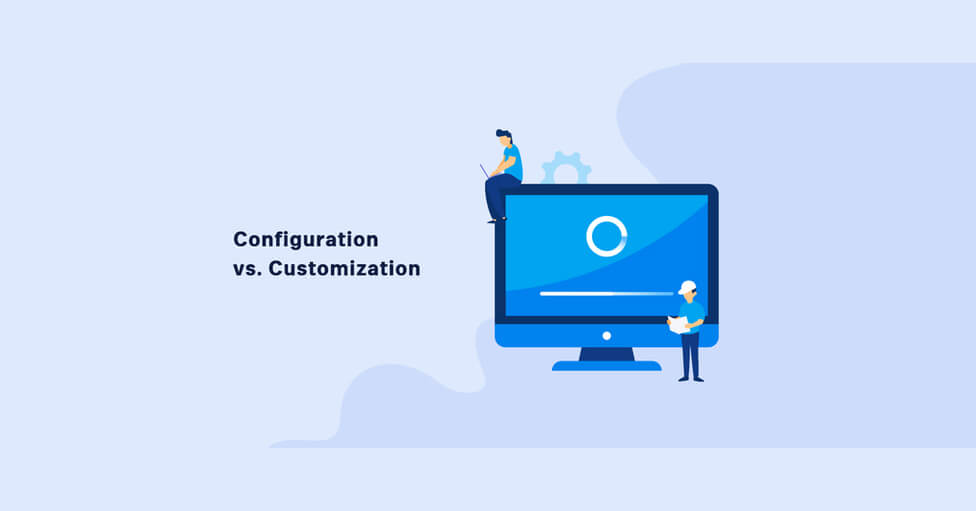 Nearly half of all businesses end up customising 26-50% of their ERP software – a significant amount of work. In order to customise an ERP software, developers must alter the source code of the product. The unique source code is the most essential element of an ERP. Altering it extensively can break the software and corrupt important data as you move further away from the natural software and into customisation. Incorporating future updates of the ERP are also high-risk. This is where the challenge lies, and why businesses need to outweigh the cost and benefit of customisation.
Configuration is the solution to customisation. Configuration-Only ERP models provide users with the ability to tweak specific aspects of their ERP without corrupting the software or data, as well as keep room for seamless future updates. ERP software such as FACT ERP.NG offer you a product which fits your business' expectations with extensive configuration capabilities. This includes changes to the user interface, documents and forms, integrations of third-party software and a variety of functionality modifications.
What is Customisation?
Customisation is the modification of a software beyond its natural capabilities. It involves custom coding to be achieved. The ability to tailor ERP software to your unique business needs is crucial whether it's an industry-specific feature, or something unique to your operations. This is done to improve user interface and cancel out any noise in the software, so that stakeholders can focus on what's important.
"No customisation" is a phrase often heard in the ERP industry. This is because ERP software can suffer from bad customisation. This occurs in particular when customers request for numerous customisation to their ERP software, moving further away from the original model. Bad customisation is easily noticeable – when the source code is customised as per a customer's request, other aspects of the ERP can stop functioning, or, in a worst-case scenario, significant data can get corrupted. At the same time, once customisation are made to a business' ERP, any new updates released can be a pain incorporating into the existing ERP – that is if they are even compatible in the first place.
The high cost of investing in and maintaining customised ERP software is also a prominent obstacle. Costs can skyrocket depending on the number of included modules in a customised ERP. This is because an ERP vendor is required to go through the entire source code to perform customisation. What's more, with every ERP update, the code would have to be redone to maintain the customised software. Maintaining your customised software then becomes increasingly expensive.
Deciding to incorporate customisation into your ERP is a significant decision which must be given considerable time and thought, backed by relevant data. While a customised feature may sound aesthetically pleasing, is it worth the cost of a malfunctioning ERP?
Is Customisation ever Good?
Good customisation is the ability to achieve software flexibility without any of the risks that come from altering the source code directly. Instead, the code is optimised from the initial build of the ERP software, enabling modifications and extensions to be made with ease. So it's not really customisation at all – it's configuration. This actively removes the risks that come with ERP customisation, while giving you the modifications required by your business.
For example, if a customer has specific needs in terms of functionality modifications, FACT can configure the software without alternating the source code. Not only is there no risk of software or data corruption, but the configurations are performed efficiently and seamlessly. This is what FACT does.
For example, if a customer has specific needs in terms of functionality modifications, FACT can configure the software without alternating the source code. Not only is there no risk of software or data corruption, but the configurations are performed efficiently and seamlessly. This is what FACT does.
Of course, there will always be cases where a business requires customisation on FACT ERP.NG. For this, FACT has the capacity to work on a business' specific needs without the usual setbacks of customisation. Most of a business' needs can be met within our software as it is, requiring far less effort and resources to do so. This is why we are able to offer our customers a Quality Assurance guarantee – and why we are proud of it.
FACT's Next Generation Configuration
FACT's Next Generation Configuration is our solution to the problem of bad customisation. For example, you have the ability to configure user security down to each window and button on our software.
FACT ERP.NG's configuration allows you to import customer, vendor and product masters with the click of a button. Our software's User Defined Fields (UDFs) help you to organise your data the way you like it.
Why choose Configuration over Customisation?
Configuration of ERP software actively removes any risks attributed to customisation. We don't want you to suffer any losses in the process of implementing FACT ERP.NG, whether before the go-live date or at the time of customisation being requested. FACT approaches configuration in our software in a more holistic manner, enabling you to personalise FACT ERP.NG according to your needs as seamlessly as possible.
Configuration has these benefits over customisation:
Speedy implementation – without the need for customisation, you can go live with FACT ERP.NG in just 29 days
Ample flexibility – changes can be made when required according to any new processes in your business
Awards you with robust software – new updates or integrations are embedded seamlessly
Lower overhead and maintenance costs – never be caught in a situation where you find your business going over budget for the sake of customisation
As the debate over configuration versus customisation continues, we at FACT Software hope to see more companies like ours follow lead and put you, the user, first.
To know about FACT ERP.NG. Contact us today!