Signs your Business is ready for a full-fledged ERP system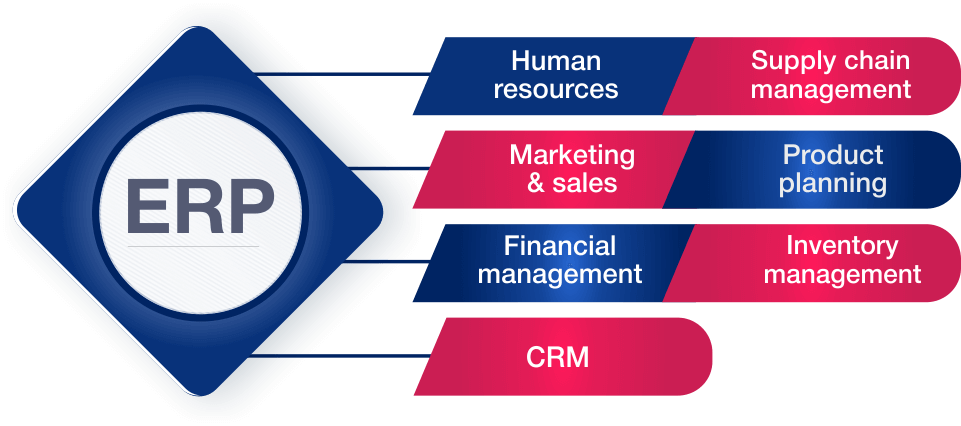 When should you decide to implement ERP in your company
For any company taking the decision to implement an ERP cannot be taken lightly due to the investment required. ERP systems don't come cheap; however, the benefits are there for all to see if the implementation is carried out timely and correctly. However, most companies don't know when they should go in for an ERP software for their business even though they face numerous issues. 
Investing in an ERP system is one of the biggest calls any company makes, especially growing ones. There are several companies that worry about the cost and many believe that they are too small for an ERP system to work with.
The truth these days is that every company must be quick and efficient in their decision-making process and their functioning. Companies must be sharper than the competition and that is possible if they have the right kind of ERP solution working for them. It gives them a competitive advantage over them.
Most companies are unsure about when the right time is to adopt an ERP solution. They worry about the cost and how the functioning of the business might be affected with the ERP system in place. However, there are a few signs that should raise a flag for any organisation to take a call on ERP implementation. 
Multiple software being deployed  
Think about your company's functioning. Do one set of your employees use a certain software for recording transactions while another set of employees use something else for tracking customer orders?
Is the tracking of shipments done from a different software and reports are manually generated? If the answer is 'yes' to any of the questions above, then your organisation will face issues when users and departments want to work with data and/or reports from other teams. 
Transfer of data between divisions is a time-consuming process and often one small error can lead to mistakes throughout the company as the data is used across units. 
Adopting an ERP solution will eliminate  such problems as you would have one system for all your tasks. From recording data to producing reports, everything can be done through the system saving you time and leading to greater accuracy. 
Reporting is complex 
Speaking of report creation, if someone asks you for the top customers for a month or which vendors are yet to complete their payment, how long would it take you to get the relevant details?
Most companies that rely on spreadsheets or complex systems for data will have to wait a while before they can get these reports with lots of number crunching.  
This also often leads to running complex codes to pull out data, exporting them to a spreadsheet then reworking on the data to get the requirement. All this leads to incredible delays and error-strewn reports.
Speed is of the essence in the business world and every minute wasted is money lost. With an ERP system in place, your employees will have all the information they need at the click of a button.
For example, FACT ERP.NG, one of the leading ERP solutions features 2000+ inbuilt MIS reports that greatly increases the efficiency of your company. All the reports are available via a simple screen and you can create custom reports easily too.
A great feature of the ERP solution is that it is updated in real-time which gives you the power to make decisions quicker and your employees also have the right information in their hands all the time. 
Work is being duplicated 
One factor that slows down the functioning of an organisation is the duplication of work. There are several scenarios where the same data is copied and pasted on different spreadsheets, documents or software which is time-consuming and prone to errors. 
Of course, people spend time checking each document too but that is not a failsafe measure. Needless to say, they waste a lot of time doing Quality Checks to ensure an error- free report.
Deploying an ERP system cuts out on copy-paste jobs and once an entry is made into the system, the same is available across numerous lists and fields.
This reduces errors and saves time which staff can use for more important work. For example, as soon as a sale is made via a mobile device, the ERP system can automatically reserve the products in the warehouse to ensure the order is fulfilled.
Automation can also help the warehouse members to copy all the details of the order into a delivery note which can then be made into a sales invoice in a few clicks. 
CRM and sales are suffering 
Another measure to check if you require an ERP solution is if your CRM isn't functioning as well as it can. 
If your inventory data, sales data and customer data are not on the same platform, your product cycles can become haywire and you could miss out on shipments. 
An inefficient supply chain is the last thing you need in your organisation but an ERP system can streamline several processes and provide users with updated data to ensure smooth functioning.
For example, the status of an order can be easily found via a few clicks by a customer rather than having to wait while your team tracks orders on different systems. 
Customer satisfaction is key for every business and ensuring your customers are happy is an achievable goal  with a quality ERP system. 
FACT ERP.NG already has an inbuilt solution as the FACT Infinity Platform enables you to configure the CRM to your workflow. There is no coding required, everything is done via drag and drop!
IT is a nightmare to deal with  
Handling multiple systems and software for a range of processes requires a lot of IT help. Running multiple softwares can be a costly affair and dealing with their respective updates also takes up a lot of time. and prone to non updation thus, working on older versions
Keeping a track of these updates and ensuring ideal functioning of all the software is a nightmare for the IT team, especially if the systems are reliant on each other.
However, implementing a quality ERP solution can solve all the issues regarding data availability across software.
FACT ERP.NG is not only updated regularly with the latest compliances but all updates are done almost automatically with zero downtime and no manual work
FACT is also compliant with numerous taxes in countries such as India, Singapore and Malaysia, to name a few.  All tax calculation is done through the software with zero errors and all one has to do is upload the data to the tax authority websites.  
A rapid 29 day go live implementation is another feature from FACT and you can start working with data during the implementation process itself, thus saving you time and ensuring your business does not suffer any slowdowns. 
An ERP solution is a big investment to make but the benefits are huge and every growing company should look to get the ideal partner on board. 
FACT has helped thousands of companies in 40+ countries over the past 30 years with the singular focus : Zero Manual Work and a Spreadsheet Free Life.
The solution also features 600+ updates in a year that help you increase your visibility, control, profitability and efficiency.   
For more details, mail : sales@factsoftware.com