How to derive maximum Return On Investment from your existing ERP System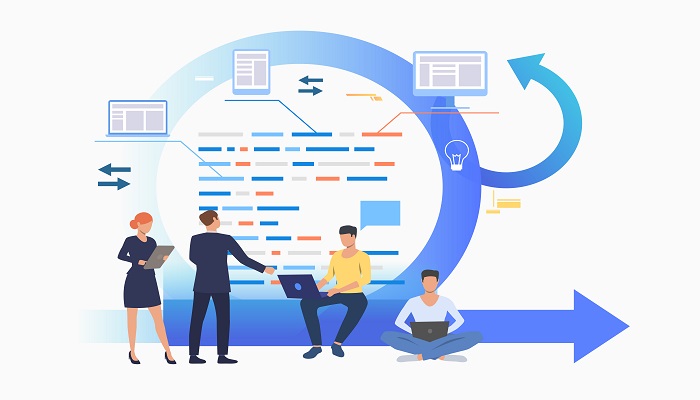 Running a business effectively essentially means streamlining chief business processes and being productive without wading through endless paperwork. While an initial ERP implementation may be a big victory in a long battle, it is by no means a final step towards increased profitability, efficiency or any of the other business benefits an organization anticipates receiving from an ERP system. After investing a good amount of money on an ERP system, any company would expect results. 
Getting a good Return on Investment (ROI) from ERP implementation depends on how you use an ERP tool and align people, technology, and processes with it. 
A Panorama Consulting 2012 ERP Report says that 71-percent have recouped the costs of their ERP project.
Go-live is the first step in the long battle to leverage ERP software in order to optimise the business process. A significant number of businesses do not optimise their existing ERP to its full potential and fail at deriving the maximum traction out of it. 
In order to determine whether certain changes are required to the current system to gain maximum profitability or completely replace it with a new system, a few questions need to be asked:
Is the organisation using the full functionality of the current system?

Is the organisation using the most recent version of the system?

Do employees have a strong understanding of how to use the current system?

Are business processes and workflows well-defined?

Is there employee or executive resistance to the current system?

Is there a general sentiment that the organisation has outgrown the current

Are there significant opportunities to improve the company's business processes?

Is the company willing to invest in the resources required to implement a new system (time, people, money, etc.)?
Source: Panorama Consulting
Identify problems with the existing system & Opportunities to improve
The first step towards correcting systems is to identify problems with the existing system and highlighting areas that need improvement. In order to ensure that the business achieves optimal benefits from the system, an organization needs to define opportunities to improve its processes. Ensure to audit the configuration and customisation of existing ERP to check alignment with business processes and requirements. At the end of this process, the team should be in a position to point out the root causes and potential solutions to high priority issues. Now implement these solutions just like any other project with tasks, milestones and ownership. 
40% of ERP implementations cause major operational disruptions after go-live 
Source: Panorama ERP study
In order to gain maximum traction out of any system, the role of the post-implementation audit should never be overruled. Many businesses are functioning without realising the full potential of their existing systems and cry wolf just at the onset of any problem. It may be a case whose solution your system offers but you are blissfully ignorant of the feature. The purpose of an ERP is to make your life easy and provide businesses with the time to focus on other major activities. The precision offered by an ERP is unparalleled and unhindered by errors occurring due to manual labour. It presents your business with the opportunity to become scalable and profitable in the long run. Post-implementation audits should explore areas where employees are under-trained on the system from the beginning, under-trained as new hires or, really, any area where staff could benefit from ongoing training. This investment will help optimize the business benefits realization over the long-term. A staff who has been using the ERP for long will have valuable inputs on how to leverage the system efficiently. A key part of an ERP post-implementation audit involves talking to end-users about their experiences with the system, assessing their reasoning behind any workarounds and working with them to make both the processes and the system usage better. This knowledge sharing exercise will turn to be fruitful as users get to learn the tricks that they might be initially unaware of.
58% of manufacturers report they are doing too much non-value added work (double entry in multiple systems) which is impacting productivity. Why? Because they are not using an industry-specific ERP system
Source: Mint Jutras
Auditing the system at regular intervals, comparing performance to set benchmarked levels, continuously seeking to improve business processes and involving key employees while charting the future trajectory can help organisations gain optimum use out of their ERP systems. Hiring third-party consultants also offer an unbiased view and in correctly accessing the situation your business is in. 
About FACT Software
FACT ERP.NG, the flagship ERP software from FACT Software Group has been helping companies across the globe gain maximum traction. More than 600+ regular enhancements provide businesses with updated technology that steers them ahead of the competition. The ERP software comes with regular updates and is abreast with the ever-changing tax regulations. Flagship software accompanied with delightful customer service makes FACT ERP.NG the most valuable addition to your company. It not only boosts productivity but rewards your business with "Zero Manual Work, Spreadsheet Free Life." 
FACT ERP.NG is a Singapore based ERP software having operations in Malaysia, Philippines, India, and Nepal. Since the last three decades, we have been committed to providing world-class business solutions to companies to help them become more effective and profitable.
FACT ERP.NG is designed to automate work and reduce manual dependency. Rapid go-live model helps in implementing the software without any hiccups. We are focused and in alignment with the business needs of an organisation and ensure that they get the maximum benefit from the implementation of ERP.